Brazil Carnival Full Experience 6D/5N (Rio de Janeiro)
6 Days Starting and ending in Rio de Janeiro, Brazil
Tour operator:
Physical rating:
Medium, Mildly Challenging
Tour operated in:
English
Trip Styles:
Interests:
Activities:
Tour Overview
This is a once in a lifetime experience you cannot miss! Join us and experience the great Rio de Janeiro on this 6-Day Carnival immersion!
Highlights
Experience the energy of Carnival Parade in the Sambadrome

Party at the best Blocos in Rio with fun Team Leaders

Take in beautiful views on a boat cruise through Guanabara Bay

Visit and capture famous Rio highlights on city tour

Learn to dance Samba with the experts

Experience the unique Rio Carnival atmosphere

Explore Rio and the city's iconic highlights
Itinerary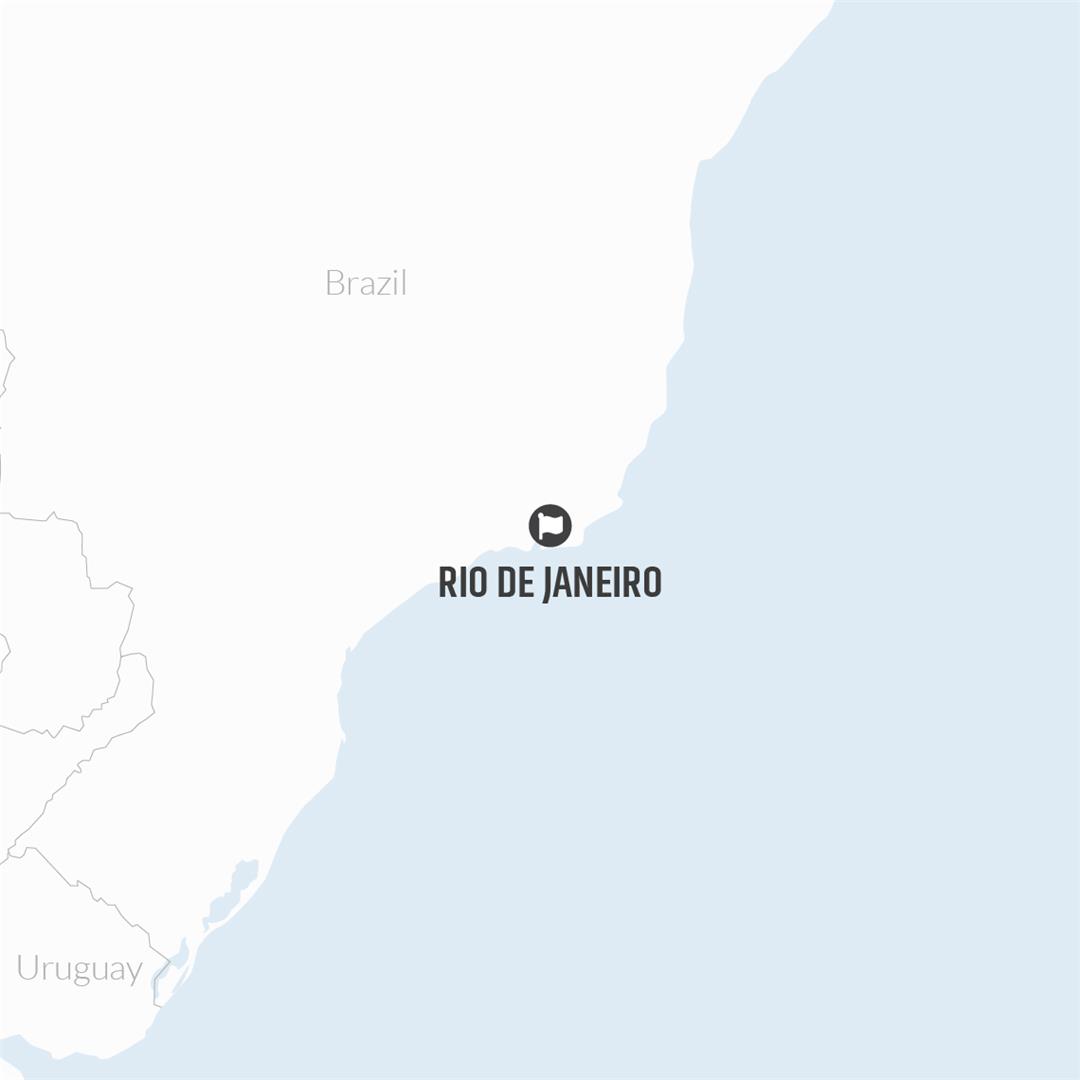 Expand All
Day 1: Rio De Janeiro, Brazil
Thursday (8 February): Rio Arrival, Check-in, Welcome Caipirinha Cocktail & Briefing, Group Samba Dance Class, Face Painting, Night Out in Lapa
Welcome to Rio de Janeiro! Upon arrival at the airport, please make your way to your accommodation, which is located in Lapa, Rio's colorful bohemian centre, where many of Carnival's major events and bloco parties take place. You will enjoy a neighbourhood full of samba clubs, theatres, capoeira, trendy antique stores housed in historic buildings, funky bars and much more for you to discover. Feel free to arrive when you wish, however, remember check-in is from 3PM on.
Around 6PM you will meet with the rest of the group for a meeting to revise the schedule of all the planned events.
Then it's time to start partying! Enjoy your first caipirinha and get ready for the group samba class where you can show off all your skills. You'll also have the chance to get your face painted by our professional make-up artist. Then get ready to hit the streets of Lapa for your first night out in the most famous party zone of all Rio, right at your door-step. Your Tour Leader will lead you to where all the action is!!! Get ready to experience what street partying is all about!
Pre-Tour Night: Please note an optional night is available before the beginning of the tour for an additional cost. We highly recommend that you book an extra night, especially if you've travelled a long way to get here, to give you time to recover, settle in and visit more of Rio's sites before Carnival.
Shopping Note: During Carnival, it is customary to wear 'fancy-dress' costumes and appendages during the street parties; so make sure you pack some fancy dress items with you! (ANYTHING goes!) You should be able to buy some stuff there too, but please don't rely on that.
NOTE: Please note the itinerary is subject to change due to unexpected circumstances such as bad weather, changes to Carnival schedules, traffic, diversions, demonstrations/strikes, inconveniences or changes caused by local operators and authorities and other circumstances beyond our control.

Day 2: Rio De Janeiro, Brazil
Friday (9 February): Rio City Tour, Make-up Artist, Sambadrome Parade (B)
During today's breakfast, your Tour Leader will be available to go through today's plans and answer any questions you may have. After breakfast, the Full Experience group will be taken on an all-inclusive tour of Rio de Janeiro. You will drive through the Tijuca National Park to Corvocado. After visiting the statue of Christ the Redeemer, you'll be taken to the gorgeous suburb of Santa Teresa to be amazed by some very impressive old mansions, art galleries and the famous Santa Teresa trams. Next stop will be the tiled Steps of Selaron in Lapa - made world famous by the 2003 song 'Beautiful' featuring Snoop Dogg. The final stop on the tour will be Sugarloaf Mountain, which is ascended via cable car. You will have the chance to see Guanabara Bay, the Rio-Niteroi Bridge and Christ the Redeemer statue in all it's beauty. A second cable car will then take you to the top of Sugarloaf Mountain (295m), where the views are simply breathtaking!
After the city tour, you will be dropped back to your accommodation, where there will be time to prepare for the main Carnival event: Sambadrome Parade at Sambodromo! All of the city's best samba schools parade their outrageous floats and costumes down the runway here, and you will be able to view it all from the stands above. There are no fixed seats, but our section will be full of fun, rowdy revelers!
In preparation for this incredible event, you will have the opportunity to get your face painted by our professional make-up artist again, and have your picture taken by our photographer.

Day 3: Rio De Janeiro, Brazil
Saturday (10 February): Bloco Street Party OR Ipanema Beach, Lunch, Boat Party Cruise (B, L)
This morning, after breakfast, you will have the opportunity to be taken to one of the best blocos (street parties) in town. Each day your tour leader will tell you about and offer to take you to one of these incredible blocos, all in different locations around Rio. There will also be time to visit some of them on your own if you wish. OR if you would like a morning on the beach there will be another tour leader on hand ready to accompany you to Ipanema beach for a swim and a sun bathe. Of course the other third option is to have a rest and do nothing this morning! The choice is yours ;-)
Later in the day the group will meet up at the hotel and stroll down together to the Marina da Gloria - enjoying a nice included lunch on the way. You will then all hop aboard a magnificent schooner boat that will cruise around Rio's spectacular Guanabara Bay for around 3-4 hours. Enjoy an open bar during the first hour of the cruise and make the most of the dance floor, music and chill-out area. Returning just after sunset, you'll have the chance to view the city, Sugarloaf Mountain, and Christ the Redeemer from a stunningly different light and angle.
After some relaxing time back in your accommodation, prepare yourself for another exciting night. You'll be shown the best nightlife the city has to offer!

Day 4: Rio De Janeiro, Brazil
Sunday (11 February): Bloco Street Party, Copacabana Beach Trip, Sunset drink (B)
Once again, you will start your day with a nice breakfast and the chance to meet up with your Tour Leader to check the itinerary for the day and ask any questions you may have. This morning, you'll be taken once again to the very best carnival bloco street-party in town. Feel free to wear your swimsuits underneath your clothes, and don't forget sunscreen. We make the most of this day, going to Copacabana Beach straight from the bloco. Time to relax and chill here. At the end of this perfect day we sip on a drink (out of a coconut if you wish!) and watch the sunset over the Dois Irmãos mountains from Arpoador Rock with beautiful views in all directions from Copacabana to Ipanema and Leblon. You'll then be accompanied back to the accommodation where you can either collapse into bed or get ready for another fun night on the town. Tonight, your Tour Leader will once again offer to take you to the very best Carnival parties that Rio has to offer!

Day 5: Rio De Janeiro, Brazil
Monday (12 February): Bloco Street Party, Afternoon Favela Tour, Farewell Churrasco Dinner (B, D)
If you're up for another morning bloco street party, our Tour Leaders will be ready to accompany you to one of the best and last blocos of Rio Carnival! Or perhaps you're ready for a bit of a sleep-in, a beach morning or a leisurely brunch somewhere lovely? Ask our Tour Leaders for their recommendations.
This afternoon you will be picked up for our half day Favela Tour. Meet the welcoming locals of this pacified Favela and discover the origins of Rio's legendary Samba Schools during this excellent 3-hour tour. Our experienced local guide will take you to the top of the Favela, where you'll get breathtaking views and see Rio from a completely different perspective. On the walk back down through the narrow streets, you truly get a unique insight into the vibrant spirit of the proud inhabitants. At the end, you'll have the opportunity to buy yourself a delicious icy açai from the local sellers – which will be sure to replenish your energy for the afternoon and night ahead!
Tonight is the last night of our Carnival package! We have a big finale night planned. Starting with a delicious Brazilian Churrasco BBQ dinner (return to the buffet/BBQ as many times as you wish). You will be accompanied to this restaurant by our Tour Leader and then given the option to party on with all of our crew for the final night of Rio Carnival – One last Party! - We'll be sure to go out with a bang!

Day 6: Rio De Janeiro, Brazil
Tuesday (13 February): Accommodation Check-Out (B)
This great adventure comes to an end today. The rest of the day is yours, just remember the check-out is at 11AM (or sometimes MIDDAY – you'll be advised!).
We wish you safe travels for your onward journey!
*Airport Drop-Off: Please note, an optional transfer to the airport can be scheduled for an additional cost.
NOTE: Please note the itinerary is subject to change due to unexpected circumstances such as bad weather, changes to Carnival schedules, traffic, diversions, demonstrations/strikes, inconveniences or changes caused by local operators and authorities and other circumstances beyond our control.

What's Included
Accommodation

5 Nights accommodation at Hotel Granada

Guides

Tour Leaders / Reps On-Hand 24hrs

Activities

Carnival Immersion

Transport

Meals

5 Breakfast(s), 1 Lunch(es), 1 Dinner(s),

Extras

Portuguese Phrase Sheets / Food and Drinks Sheets

Experiences
What's Not Included
Airport pick-up/drop-off

Travel insurance

Personal expenses
Check out our Q&As
What is the standard of the hotels on this tour?

5 Nights accommodation at Selina Lapa.

Are the local guides on the tour English speaking?

Are airport transfers included in this tour?

Airport pick-up/drop-off is not included.
Reviews of this Operator
Jonas Nesset(Norway)
The company is exceptional. When I had questions, I always got prompt and professional answers. The excursions that Bamba organized were fantastic! Thank you once again for everything!
Shane Alce(United Kingdom)
Marian Reder(Germany)
To this day, this is the best tour we've ever done together as a couple! The fun activities, great hotels and nice guides worth the money! We were always taken care of and they made sure that we had a good time. This tour is definitely worth taking.
Tanja Ottosen(Denmark)
The Bamba Team really made my journey one of the most memorable experiences of my life! Still so nice and supportive! They handled everything and responded to each question within a few minutes. I wholeheartedly recommend it to everyone. Especially if you want to do a lot of activities and travel to a lot of different places without feeling rushed. They've also helped me with specific issues that weren't covered by the tour, as well as answering general questions. Thank you so much for making my journey so enjoyable!
Braiden Rowe(United States)
The tour was fantastic; I was able to visit some of Japan's most beautiful locations, and the accommodations were excellent, with convenient access to the city's best attractions. Also, our tour guide was fantastic. I will pick bamba again and recommend the tour to anyone who wants to see Japan while having a good time!!
Aaron Davies(Australia)
I only have good words about our trip to Kenya. The entire experience was totally magical and I struggle to say how fantastic it was. We were fortunate enough to have a brilliant vehicle for ourselves, but we had great luck with David for our guide too. He was very knowledgeable, courteous and nice. Thank you for helping to create this fantastic safari experience. I Highly recommend this company.
Matteo Hoffmeister(Germany)
Bamba Experience has been the best tour guide I've ever had. Every tour has been a thrilling experience. There are so many things to choose from. Bamba has been extremely helpful in providing us with all of the necessary information for our departures and activities! Bamba has made this a simple and enjoyable experience. I'll certainly tell my friends and family about it! Thank you very much, Bamba!!
Melanie Liu Chang(Australia)
We organized a trip through Thailand, Laos, Vietnam, and Cambodia on the hop-on, hop-off bus. It made the trip so much simpler for us as first-time travelers because we just had to send an email to arrange the bus, which avoided the hassle of looking for the best price and so on! We also had a number of tours included, they were all amazing and saved us the trouble of trying to find the best offers on our own; it also meant we got to see a lot of stuff we wouldn't have seen otherwise. Overall, it was a fantastic experience that I will strongly suggest and use again!
Marius Halvorson(Norway)
Our Bamba tour of Vietnam was fantastic. We had a lot of new experiences and all of the help we needed to make this a stress-free vacation. The well-organized accomodation and transportation were excellent. We will certainly use Bamba in the future.
Alexis Helman(Australia)
I had booked our Uyuni Salt Flats & Desert Adventure 3D/2N (Uyuni to Atacama) tour via an Australian travel agency, but they had made an error and refused to assist us or take responsibility. This was very difficult for us because we wanted to have a stress-free honeymoon. I contacted Bamba and I asked if we could talk on the phone so they made the improvements to our tour reservation that our travel agent declined to make. The quality of service was exceptional and they generously offered to us a complimentary gift because it was our honeymoon. I can't say enough good things about Bamba.
Dates & Availability
Instant Booking Available
Thursday - Tuesday
Feb 08, 2024 - Feb 13, 2024
Book with Confidence
Free Date Changes

Bamba Travel allows you to make 2 free date changes, as long as the change is made at least 60 days before the start of the tour.

Transfer as credit to Future Tours

Bamba Travel allows you to transfer existing payments to a future tour to avoid cancellation fees if you can't travel and inform bamba travel, 60 days before departure.

Low Deposit

Bamba Travel requires a minimum deposit of 20% or the full booking value, whichever is less, with the final balance not due until 30 days before departure.

Cancellation Policy

We don't charge a cancellation fee, here is a summary of bamba travel charges.

Up to 60 days before tour starts: Forfeit 100% of deposit.

At 30 days before tour starts: Forfeit 50% of booking price.

At 15 days before tour starts: Forfeit 100% of booking price.
Why book with tourhub?
Safe & Secure
Your money is protected in an external trust until you travel.
---
100% Guaranteed Refunds if your trip is cancelled.
---
The safest way to make overseas, multi-currency payments.
Guaranteed Best Value
Industry leading discounts, we won't be beaten on price.
---
No cancellation or amendment fees from tourhub.
(Operator terms may apply)
Expert Knowledge
Reliable & unbiased advice from travel experts.
---
Direct contact with the tour operator via our messaging service.
---
Inspiration & advice from a community of 6000+ real travellers, influencers & content creators.
Trusted Service
Official partners & licensed agents of 1000+ tour operators worldwide.
---
Don't just take our word for it...
"Tourhub: Friendliness, Professionalism & Integrity I would happily give tourhub a 6* review if I could..."
Similar Tours
Travel Guru Features
Our Reviews